Quarantine doesn't have to be boring, and gift giving doesn't have to stop just because the world is in lockdown. You need to keep yourself and your loved ones busy and entertained while everyone is stuck inside trying not to run out of toilet paper! When the world is on lockdown, you need to get a little creative with your gifting, turning more to deliverable and digital items. If the unlucky someone in quarantine is also working from home, be sure to also check out our list of useful and fun work from home gifts. Whether it's you or someone else, share it with your crew and make it go viral! The list, that is… not coronavirus. Without further ado, here are the best gift ideas for someone in quarantine.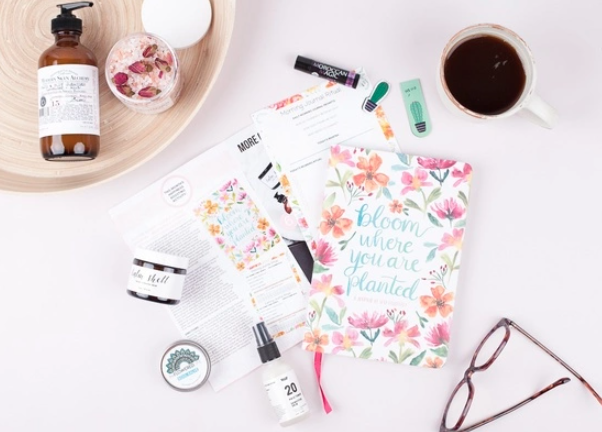 Self care during quarantine is ESSENTIAL. Each month they'll receive 1 research inspired therapeutic activity to wire their brain for more joy plus 6 to 8 self-care wellness goodies to reduce stress & enhance their life. Just the pick-me they need.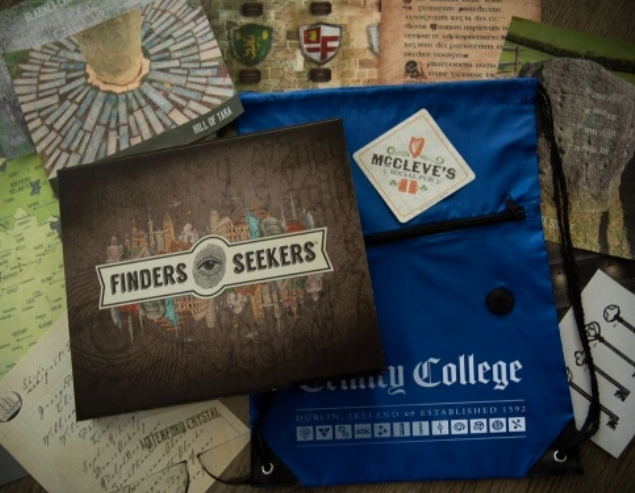 Not being able to leave the house makes it difficult to explore the world. Fear not, with this monthly subscription box they can explore a new city and culture while solving puzzles and deciphering codes with a fun escape room challenge!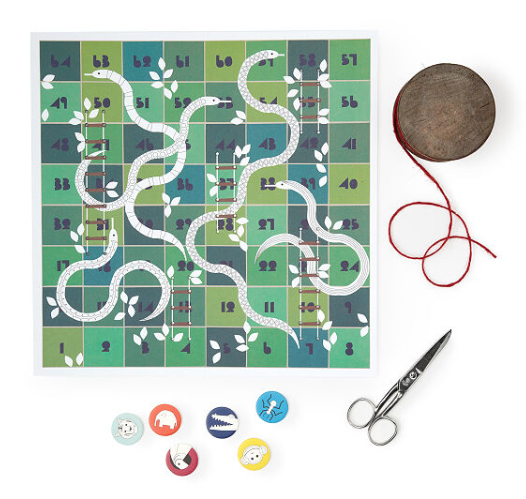 Technically this is for children – but who cares! Boardgames are in high demand now, so why not make your own! This DIY kit lets you construct and customize five of your favorite games such as Snakes and Ladders and Ludo!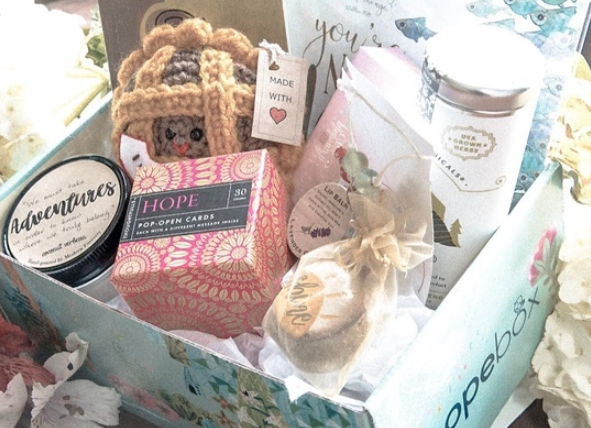 Right now it might not feel like there is a whole lot of hope out there. Send monthly encouragement to someone who needs it, with a curated selection of high quality treasures including books, aromatherapy, candles and more.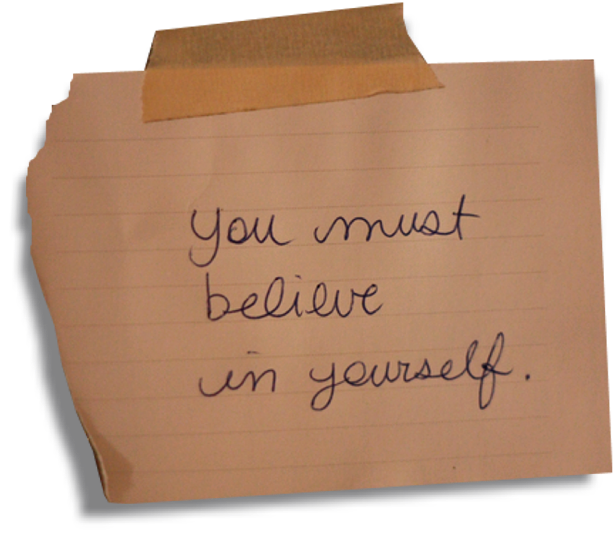 Now is the perfect time to slow down and take care of yourself. With little else to do, keep your mind healthy and relaxed with at home meditation. This course for beginners teaches all the secrets to inner peace, tranquility and balance. Perfect for those stressed out about the stock market crash, coronavirus, or just the slow and inevitable end of humankind. You'll leave quarantine a new person!
Let's be real, online gamers have been self quarantining for years. They are more prepared than any of us to spend days upon days locked inside. No online gaming addiction is complete without a quality headset. The headset delivers crystal clear sound and is compatible with PlayStation 4, Xbox One, Nintendo 3DS, Laptops, Tablets, iPads, and even Smartphones!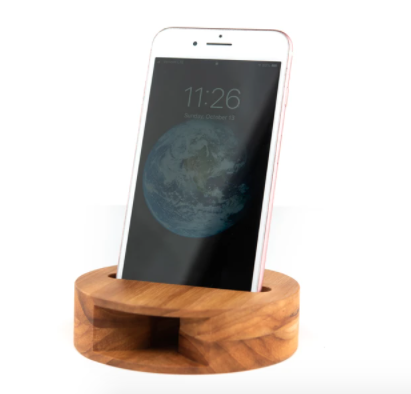 Phone speakers don't have to be boring or tech looking. This one is designed by Thai artisan Sanai Keawchaisa and works just as any other speaker would. As part of Gifts for Good program, each purchase provides 2 hours of labor for a rural woman artisan in Thailand.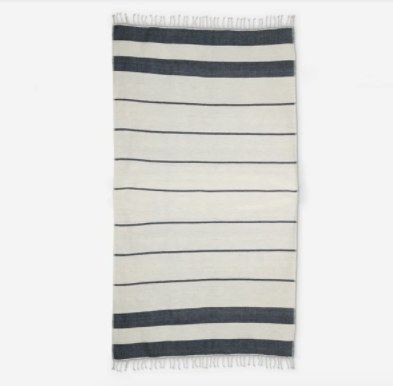 Now that much more time is being spent indoors, blankets and throws are becoming an essential household item. Perfect for winter days working from home. The purchase of this throw provides 4 hours of employment for Ethiopian women.
A gaming console is a fun and practical gift for someone in quarantine, because they can play for hours without being judged! Play your favourite games from the comfort of your bed with the hand held option, or hook it up to the TV to play with friends online! When it's finally safe to leave the house, the hand held device can be taken with you wherever you go.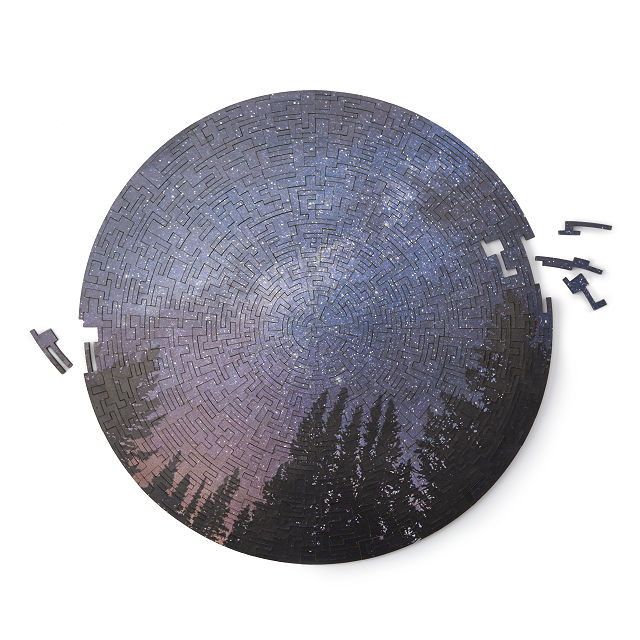 This stunning and challenging puzzle will keep anyone entertained for hours (maybe even days), while also being a constant reminder of what you're missing out on – being outside! The puzzle is made of plywood and has 330 intricate pieces that come together to reveal the stunning night sky. An entertaining gift for anyone in quarantine! Puzzles and trivia generally go hand-in-hand, so if they'd like this gift then check out our other list of trivia themed gifts for quiz lovers.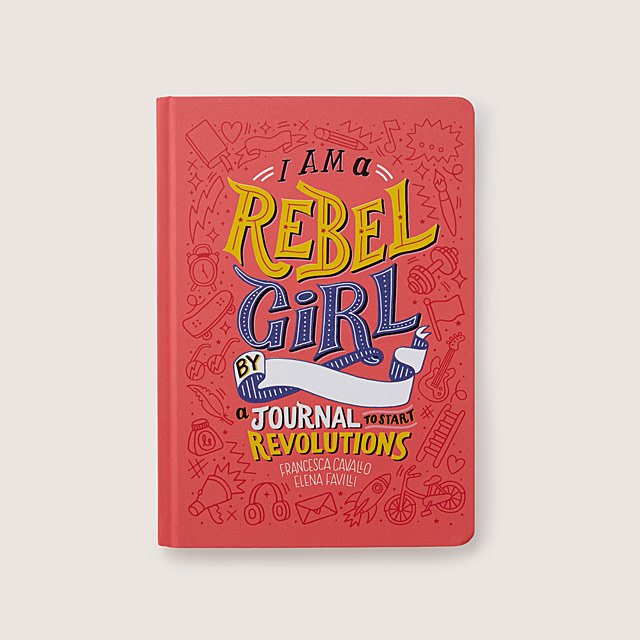 Girls, you're not going to let a global crisis get in the way of your dreams are you?! Now is the time to start plotting your world domination, writing out your goals, and getting inspired for the future. This creative journal encourages girls to celebrate their power through dozens of writing and drawing prompts and helps girls express themselves in ways they otherwise may not have.
A great gift for anyone stuck in quarantine and worrying about keeping their fitness in check. The indoor trampoline is small and compact, making it perfect for houses of all shapes and sizes, and is an awesome cardio workout too. Bounce away for hours as you reminisce on your days of freedom!
We're not saying that drinking a bottle of wine for each day you're stuck inside is the answer to your COVID-19 woes, but it might make the time pass quicker and make the situation a bit funnier! Send your quarantine pals a gift basket of their favourite wines and enjoy a drop "together."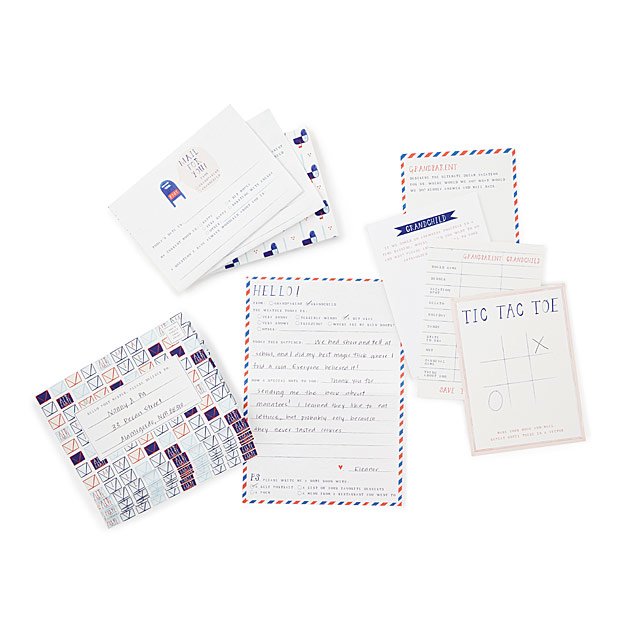 When was the last time you sat down and wrote a letter to your grandparents? Probably never! There is no better time than now to write to your favourite oldies. Exchange your stories of being in lockdown, check up on their health, and send them your love in the most personal way – just wash your hands before you write to them!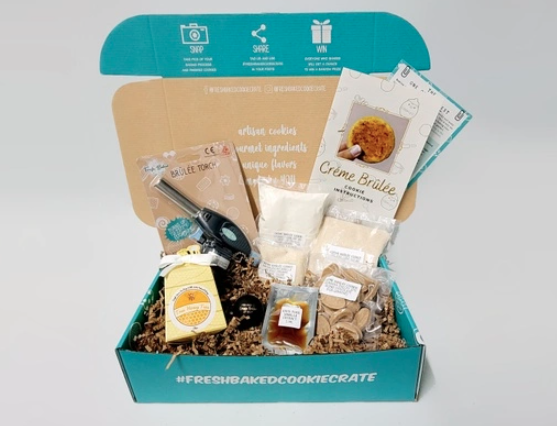 Who doesn't love cookies!? Baking has become huge during quarantine, so why not gift them something that will keep them busy and taste delicious? Each month they'll receive pre-measured and sealed gourmet, handcrafted ingredients to bake the yummiest cookies.
Have you always wanted your party trick to be the ability to solve a Ribix Cube in 10 seconds, with your eyes closed and your hands behind your back? Yes? Well, it's your time to shine! You have all the time in the world to master the Rubix Cube and impress the heck out of everyone when you're finally allowed to socialise again!
---
So, there you have it! The best, and most useful gifts for anyone who is stuck in quarantine! We hope this list gave you a bit of inspo during what is an uncertain and scary time for most of us. Fortunately, gifting has a way of keeping people together and happy, so make sure to grab one of these amazing gifts and brighten everyones quarantined spirits! If you like these gift suggestions, be sure to subscribe and join the GiftingWho family so you never miss out on our gift lists.